What is digital transformation? Necessary disruption
11 February 2021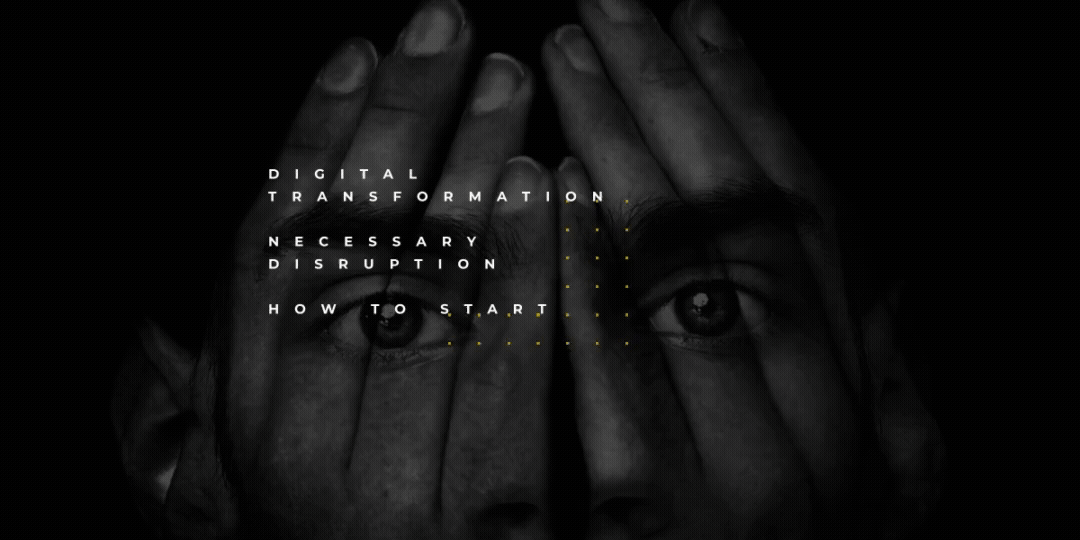 Digital transformation is an irreversible process of qualitative shift in the company, namely a fundamental change in the way it delivers value to its customers.
Digital transformation is forcing companies to change their business models and adapt to the new market reality.
The point is that
| 

it's not the companies that are driving this change. Instead, this change is being driven by the customers.
Today, customers are "always-connected". They expect relevant content anywhere, anytime, in any format and on the device they are using at a certain point in time. It is the customer journey that define your strategy.
So, to meet and exceed the expectations of this "always-connected" customer, your business must embrace technology to deliver an unmatched customer experience.
Fortunately, the "customer first" lay the ground for the overall strategy of many organizations.
According to the IDC research, two-thirds of the CEOs from the top 2,000 global companies will replace traditional offline strategies with modern digital ones by the end of the year to improve customer experience.
|

34% of companies believe that they will adopt digital transformation within 12 months or less…
…which explains the increase in digital spending.
The net global spending on digital transformation in 2018 was about $1 trillion.
It is expected to reach $2 trillion by 2022.
|

79% of companies admit that COVID-19 has had boosted the budget for digital transformation
However, despite this forecast, we are still far from adopting digital strategies.
In its State of Digital Business Report, Progress shows that 47% of organizations have not yet launched their digital transformation process, and 59% fear that it may be too late for them.
In fact, there is a good reason for concern:
:
The same study shows that 55% of businesses believe they have less than one year before they begin to suffer financially and lose market share.
You have less than 12 months to digitally transform your organization before you start losing business.
Not much time, right?
The good news is that we can help you get started.
Here we are going to explain what digital transformation is.
Then we'll introduce you to the new digital customer and show you how you can use technology and data to provide a better customer experience.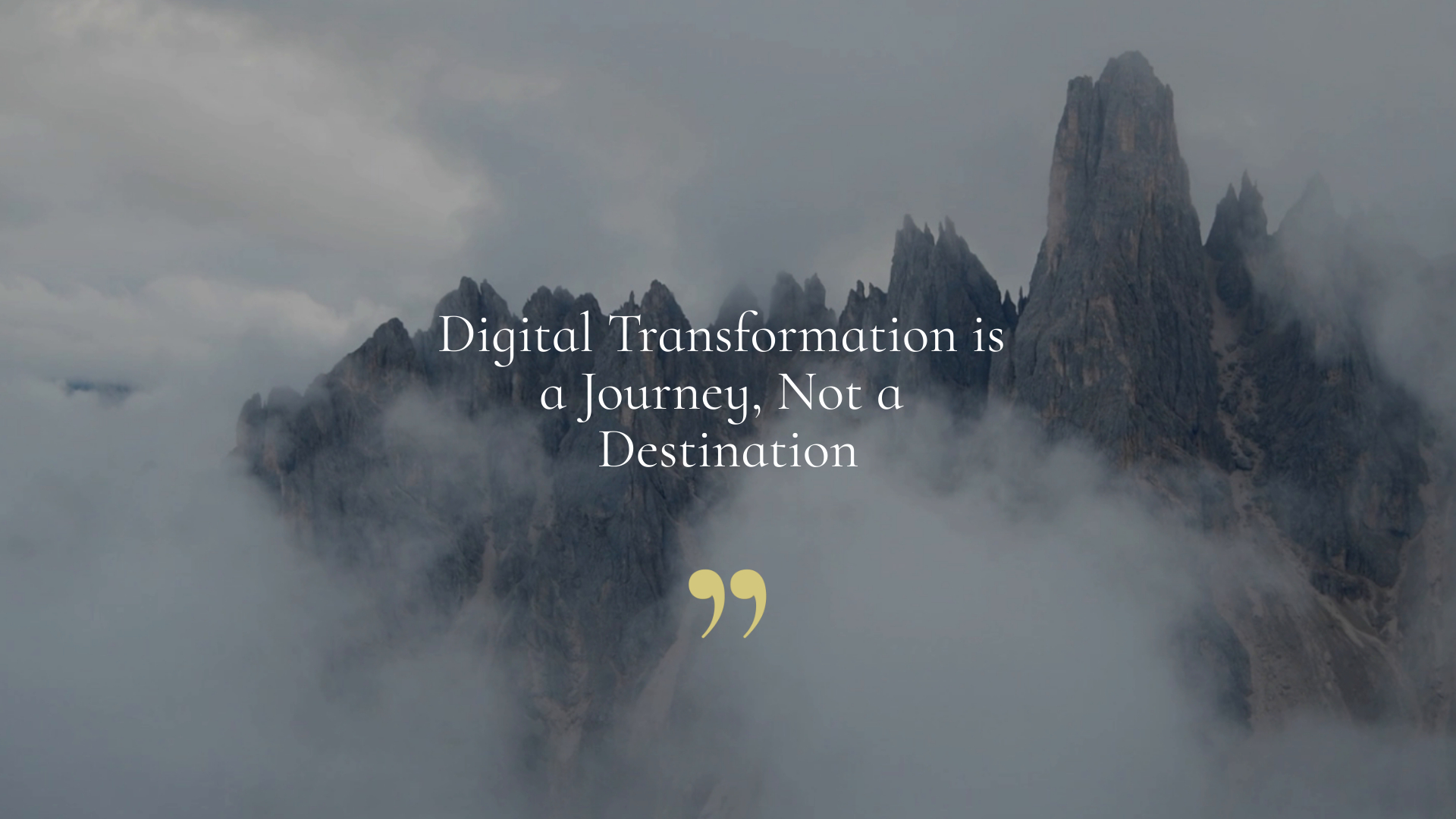 |  Digital transformation is a path, not a destination
Digital transformation is the integration of digital technologies into all areas of business, which leads to fundamental changes in the way a business operates and the value it provides to its customers.
Simply put, it's about changing the way businesses interact with their customers and the way they give their customers the right experience just when and where they need it.
In fact, when companies were asked about the key factors influencing business decisions to implement a digital transformation strategy, almost half of them cited customer experience and customer satisfaction.
|

   Companies that choose the path of digital transformation are able to engage more loyal customers
Six times more likely that customers will try a new product or service from a favorite brand
Four times more likely that customers will recommend a favorite brand to their friends, relatives, and acquaintances
Customers are twice as likely to make a purchase with their favorite brand, even when a competitor has a better product or price
In addition, loyal customers buy 90% more often and spend 60% more.
That's not all.
As you can see from the table below, there are huge opportunities to increase revenue and growth that you can take advantage of by transforming your business digitally!
One thing is clear: it is the customer who is running the show.
And in order to improve customer experience, you first need to understand who this digital customer is.
| 

 Who is the new digital customer
Digital technologies have changed consumer habits.
Mobile devices, applications, machine learning, automation, and other technologies allow customers to get what they want almost at the very moment they need it.
Moreover, digital technologies have changed consumer expectations, resulting in a new type of modern consumer, who is constantly connected, app-native and aware how technology works.
Customers often evaluate organizations based on the digital experience they provide.
Digital requires to redesign your interaction with your customers:
For B2B sales, digital means replacing cold calls with social sales. Your customers are active in social media, and this is where you need to be. Instead of waiting for customers to contact you, you need to reach them out, build relationships, and educate. You can share useful content and knowledge to help them solve their problems.
For marketers, digital means reducing the cost of offline marketing activities such as leaflets, billboards, and TV advertising. Your customers expect highly targeted messages and content. Therefore, it is necessary to use digital channels to implement marketing tasks, build a strategy based on data.
For customer service, this means you can no longer wait for the phone to ring or for a fax to arrive. Digital is no more about being reactive, but being proactive in the way you help your customers, who use a number of channels to find support. Social media, reviews sites, forums, and other communities are part of the customer service ecosystem.
To engage a modern-day buyer, your business must be digitally aware.
| 

 Where is digital transformation getting started?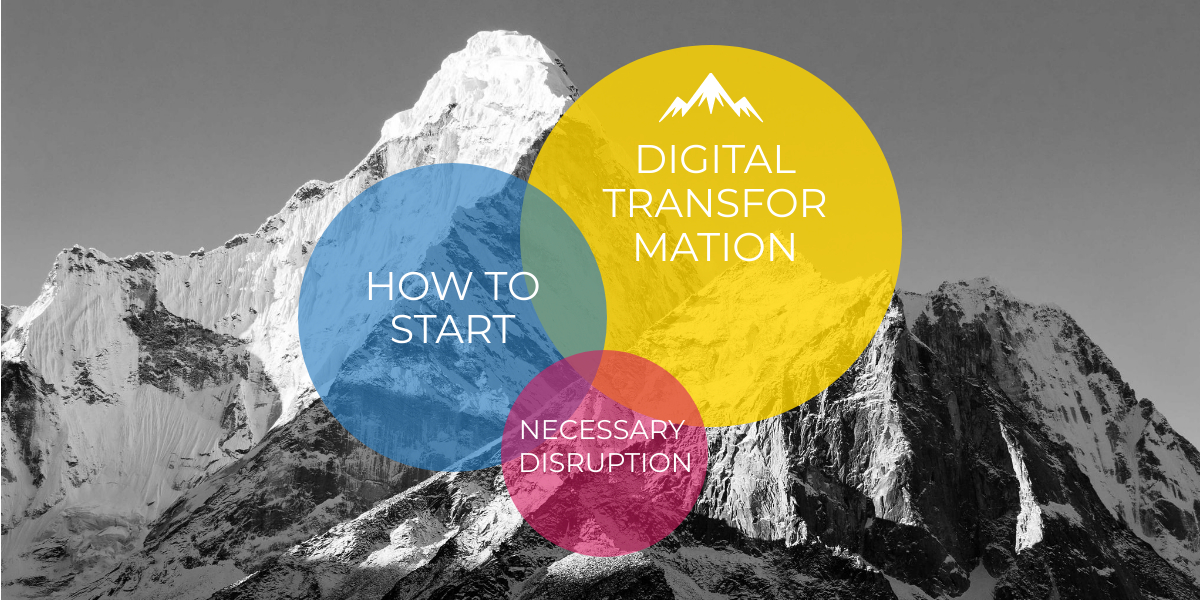 Digital transformation enables organizations to understand the new modern-day customers, interact with them and meet their expectations of omnichannel experience.
However, of the $1.3 trillion invested in digital transformation, more than  900 billion has been wasted.
So why do some digital transformation efforts succeed and others not?
Here are three tips to help your business embark on a successful digital transformation:
| 

 1. Flexible IT environment
Having the right technology to deliver digital strategies is a key factor in today's business world. But are you aware that 45% of executives believe that their companies lack the necessary technology to implement a digital transformation strategy?
Fortunately, organizations become aware of the need to introduce flexible systems, so 86% believe that cloud technologies are crucial for digital transformation.
Cloud technologies allow companies to be fast, dynamic, and flexible – they provide the opportunity to test new projects that are cost-effective and low-risk. In this way, companies are able to meet customer requests faster.
With easy integration of SaaS solutions such as customer databases, big data analytics, web, and mobile applications, you can identify all touch-points to get a 360-degree overview of your customers and to know them in person. Using this data, you will learn how, when, and why your customers do business with you, and this allows you to provide a better customer experience.
This brings us to the next factor of digital transformation – personalization.
|   

2. Personalized customer experience
Today's buyers want companies to treat them as individuals and know their personal preferences and purchase history.
According to Accenture, 75% of customers are likely to buy from a company that:
Knows them by name,
Knows the history of their purchases and
Recommends products based on previous purchases.
The good news is that customers are happy that companies are using their data to improve their experience.
But to take advantage of this opportunity, you need to invest in CRM.
Without CRM, you can't build a personalized relationship with your customers. Similarly, without preserving the history of interaction with them, you are unable to provide a unique experience.
With the CRM system, you can analyze and study customer-related data based on previous customer interactions with your company. For example, you can create portraits of your customers by analyzing general requests, product quotes, and support requests. This data can be used to create highly targeted messages that match customer's individual preferences, resulting in a personalized customer experience.
Ensuring timely and relevant communication with an individual brings us to the third factor of successful digital transformation – a seamless multi-channel experience.
|

   3. Seamless multi-channel experience
Technology has entitled customers to get what they want, when they want and how they want it.
More than half of all consumers are seeking customer service responses within one hour. They are also waiting for the same feedback time on weekends as on weekdays. This makes the organization available 24/7.
Everything is now happening in real-time, which is why those companies that can offer their customers instant, personalized communication and accessibility, will win in the long run.
Today's customers are not tied to a single channel. They search information online, buy online, share feedback through mobile applications and address your support team on social media.
All these interactions allow you to create a single digital customer profile.
| 

Conclusion
It takes time for companies to implement digital transformation strategies if they have not done this.
Digital transformation provides an opportunity to engage modern customers and come up to their expectations of a seamless customer experience.
However, the process of digital transformation of your business can be quite a challenge.
So, how to start:
1. Instead of investing in one-site solutions, consider cloud solutions. Cloud solutions allow you to be flexible and meet customer demands quickly. In addition, you are automatically updated to the latest features, so you avoid the risk of being behind.
2. Personalized experience is what your customers expect. Use your CRM data to analyze all types of customer interactions, purchase history, and behavior to offer them exactly what they expect
3. Customers want seamless communications regardless of the channel. Define the way you wrap all the digital channels your company has to provide a unique and extraordinary customer experience.
By focusing on these three factors, you can help your organization adjust to new digital realities, go overboard, and improve customer experience.
If you are not yet on the way of digital transformation, we are here to accompany you.