Web application development
Web Application Development is an affordable, yet
effective solution, if you`re looking for
the way to grow your business
Get in touch
Get in touch
types of web applications
eCommerce platforms
eCommerce platforms
Electronic commerce (eCommerce) business models of all types are thriving. No matter what type of eCommerce business model you choose, they all have one thing in common — connect buyers and sellers. Shopping through eCommerce websites is easier than ever. People just visit their desired online store through the web or mobile application and make their order.

Web applications for eCommerce encompass all online stores from B2B marketplaces, classifieds, Deal-of-the-day (also called daily deal or flash sales or one deal a day), affiliate websites to a single brand website.

Customer service must be a top priority for any eCommerce store, big or small. Price and convenience continue to be the two most significant factors when deciding between products or trying out new shopping habits.

Other priorities include integration with secure payment systems and reliable delivery services, as well as the availability of services anytime, anywhere.
SaaS platforms
SaaS platforms
As the global Software as a Service (SaaS —also known as cloud-based software) market experiences a rapid growth, more and more SaaS based applications are flooding the market. From global corporations to tiny family shops, cloud-based software is the default deployment method for nearly every type of business technology in the world.

Most often, SaaS is provided through a subscription plan, when the product is offered as a service by the provider, and the user subscribes to the software. The subscription can be on a monthly or yearly basis without any upfront costs.

There are numerous SaaS tools on the market right now. They're often scalable to the size of your business, meaning as your business grows, the SaaS tool can adapt simultaneously. SaaS tools also reduce the amount of manual work that needs to be done, meaning less human error and more efficiency.

SaaS tools can literally cover every aspect of business. There are SaaS tools for project management, sales, email marketing, media marketing, digital marketing, customer support, namely:
- Text, graphic and video editors (Figma, Canva, Crello, Adobe);
- Video and audio services (YouTube, Netflix, Spotify);
- CRM-systems (Bitrix, Salesforce);
- eCommerce (BigCommerce, Shopify);
- Website builders (Wix, Setup, uCoz);
- Enterprise management systems (1C: ERP, SAP Business One)
MVP for startups
MVP for startups
MVP (minimum viable product) is a product in its minimum design that is shown to buyers/investors to test the demand. Alternatively, it is also called the prototype of your future product.

Startups can build practical solutions in the form of MVPs to test the feasibility of the main flows of product ideas. Once made, MVP can help businesses measure and learn about the concept, its usefulness, financial implications, and market acceptance.

Why is this important? Because this is an opportunity to get feedback and understand in which direction to move and whether to move at all, or better to bury the idea.

This is a version of a future project that allows you to collect as much practical data as possible on how customers interact with it, at the lowest cost. Collecting information with MVP is much cost-effective and faster than developing a full-fledged product with a full set of features. MVP allows you to reduce risks and get to a business idea that works.

Well-known successful startups began their way with a simple version of MVP. This helped them to check the market, adapt the product to it, gain a customer database and inspire investors with their idea. And only then they started adding new features to the product to continue the success story.
Data Aggregators
Data Aggregators
What are data aggregators? They are platforms that can collect information about a particular niche and make it available in one place for users. Data aggregators are analyzing data and publishing it on an application or website for easy searchability and access to the user. It is mostly automated and based on a number of keywords particular to a niche.

For better or worse, the COVID-19 pandemic has made it no more a choice but a necessity for businesses to go online. This is where data aggregators come into the picture.

1. Simpler Management of thousands of SKUs whose product descriptions need to be added to the website.
2. Easy to Search. Provide rich and correct product information thus improving the searchability of products.
3. Efficient Process. Improve the manual process of finding and feeding the right information about products thus saving time and improving the overall efficiency of inventory management or Product Information Management (PIM).
4. Single Resource for Product Content
5. Increased Visibility
6.Better Use of Human Resources which means your staff's energies can be put to better use.

Data aggregators let you import your data back and forth to your PIM system, ERP, or any other legacy back-end system.
B2B marketplaces
B2B marketplaces
A B2B marketplace is a great solution for organizations to network with other companies and improve their communication and business practices. With digital platforms and tools that support eCommerce functions, a B2B marketplace processes orders and transactions entirely online, creating a simplified and streamlined transaction process.

At the most basic level, a B2B marketplace is a digital platform that enables companies to connect with other organizations and conduct business all in one place. Like a traditional B2C platform, B2B Marketplaces are where companies buy and sell products, usually in bulk. However, the main difference is that the buyers and sellers in a B2B Marketplace are brands, manufacturers, suppliers, wholesalers, and other businesses, whereas, in a B2C platform, individual consumers are the main buyers.
Business automation systems
Business automation systems
ERP (Enterprise Resource Planning), CRM (Customer Relationship Management), PIM (Product Information Management), accounting software and electronic document management platform — all these solutions can be cloud-based.

This is convenient and safe. There's no need to worry about investing in the upfront infrastructure costs like servers and software licenses. You don't have to worry about having an IT team in-house to handle the maintenance and repair of equipment.

For end-users, cloud computing means they can access everything from their files to emails, to business applications and more from any device that has an internet connection. Whether they are working from the office desktop, their home laptop, or their mobile devices on-the-go, they can access their account – and information syncs across all the devices in real-time so there's no need to worry about data being out of date, or needing to duplicate efforts.
Shopify is a full set of automation tools for your company
Shopify Management System
technologies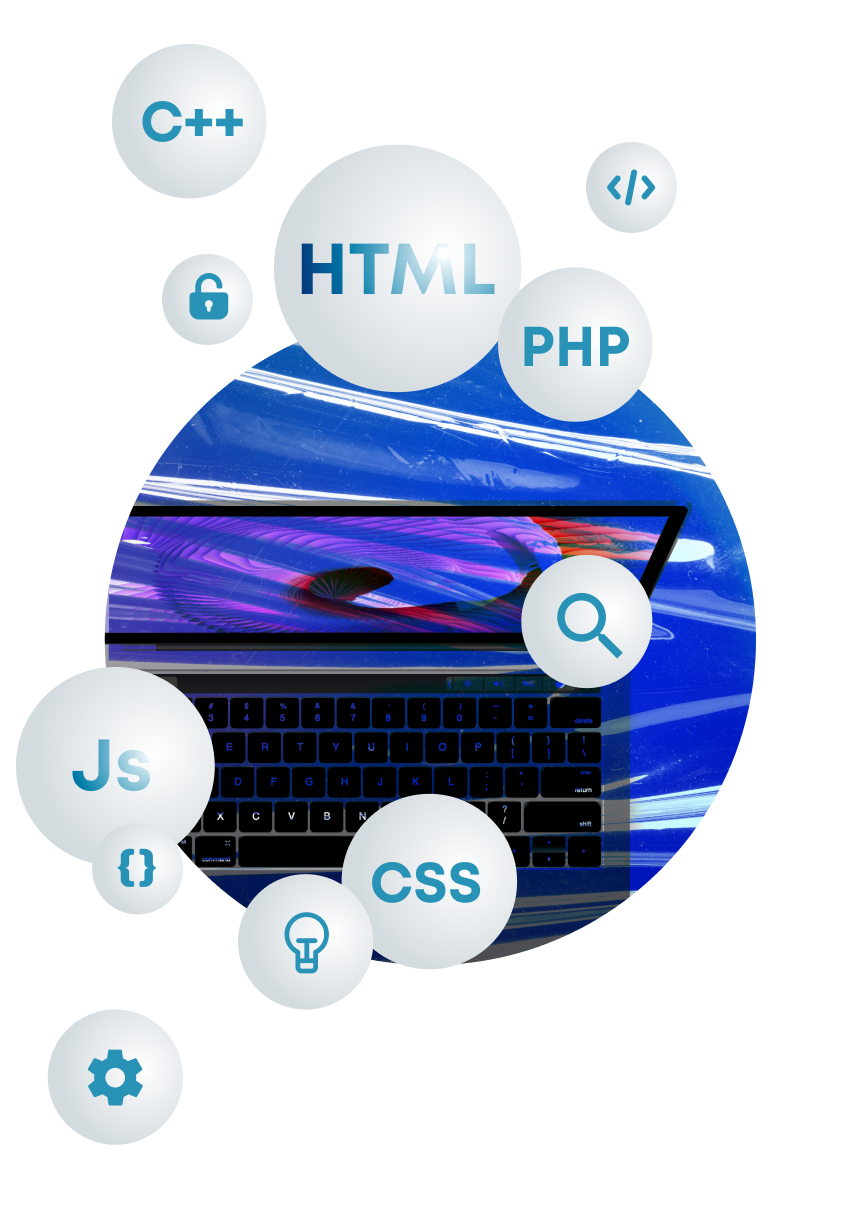 platforms
WooCommerce — popular, trusted and affordable platform for eCommerce projects
Wordpress — easy-to-use multifunctional platform for websites from online stores to media sharing networks
Shopify — all-in-one tool, a rich menu of templates to launch an online store of any size
Frontend
Angular — a giant development framework for building mobile and desktop web applications of all sizes and industries
Vue — a progressive framework for building user interfaces; its architecture is designed to be incrementally adaptable that makes it super convenient to build apps quickly
Backend
Spring — a one-stop shop for all your enterprise applications
Yii2, Laravel — a robust and easy to understand framework for rapid development of projects of any complexity
cross-platform
Broad compatibility is critical to having a large market for a product, reaching your entire user audience
More manageable
Maintaining and updating the system is much simpler, the client updates can be deployed via the web server with ease
integration
APIs can integrate other systems to provide a more cohesive workflow
More secure
Data is stored on virtual servers with large specialist cloud platform providers looking after security for you
Greater efficiency
Improving business processes, by replacing paper-based workflows, providing staff with better ways to work and increasing transparency and consistency
flexibility and scalability
Just as upgrades are simple to implement, it is also simple to increase the application's capacity to grow with your business
The benefits of web apps
Seamless integration
Two-way data synchronization
in real time
Flexibility and scalability
Bitrix CMS allows to create websites
of all sizes and complexity
Efficiency and reliability
Performance testing: 718 users/second; pageload time — 0,3 seconds
eCommerce at €1600 within a week —
OK!
Our dedicated team for Bitrix projects is made up of experienced programmers. They are highly skilled with vast experience in developing projects on this platform.
To ensure accuracy, quality effectiveness of every web project we work on, we follow a proven development process that have been improved and refined over many successful projects we completed.
eCommerce at €1600 within a week —
OK!
Our dedicated team for Bitrix projects is made up of experienced programmers. They are highly skilled with vast experience in developing projects on this platform.
To ensure accuracy, quality effectiveness of every web project we work on, we follow a proven development process that have been improved and refined over many successful projects we completed.
steps
discovery
- understanding the company's business processes
- a list of quick wins — what can be done here and now
- a roadmap to achieve goals
- a budget to achieve goals
- a solution architecture
UX/UI
- create a modern, adaptive design
- comply with the UX/UI requirements
- provide a clickable prototype
coding
writing a good code, which you don't need to clean
testing
carefully testing the product we developed to comply with the requirements and fixing bugs if they occur
launching
publishing site to production environment
support and development
getting a feedback and making improvements based on preliminary analysis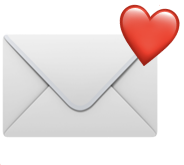 Send your brief!

We'll provide a project roadmap and cost estimation free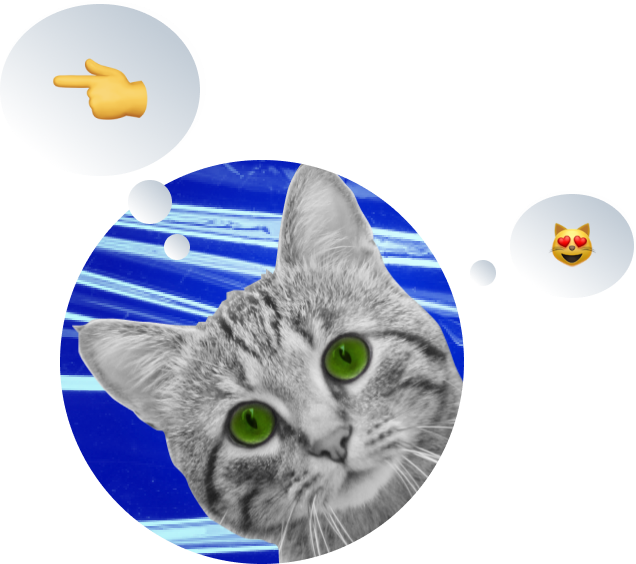 Send your brief!

We'll provide a project roadmap and cost estimation free
Замовити