Starbucks Pickup & Amazon Go — Next, Please
18 November 2021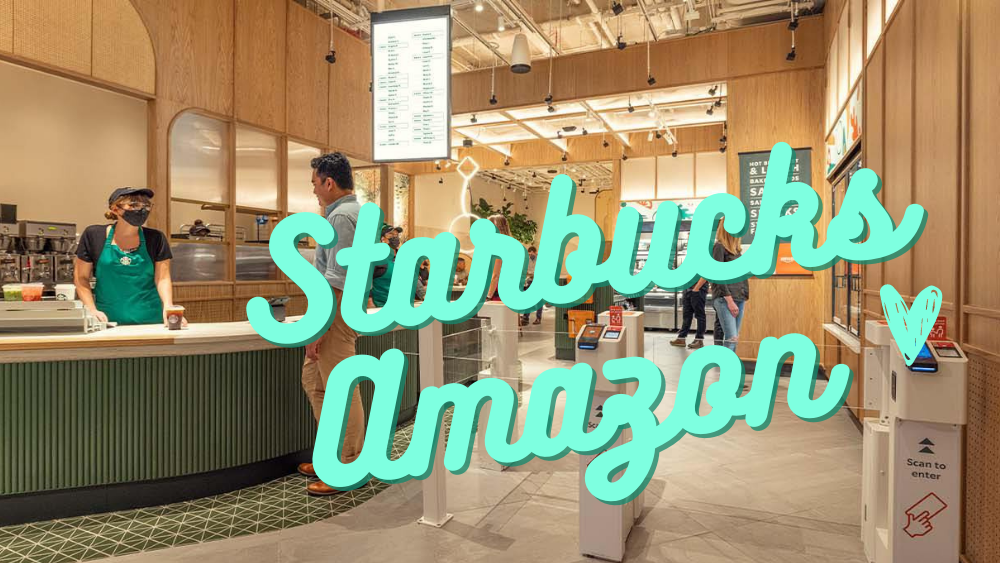 Starbucks and Amazon opened the first pickup store without cashiers.
With the new era of customer experience just around the corner, where clients can pick up their favorite drinks or snacks without ever having to interact with other people.
The world is changing fast, consumers acquire new habits and big brands are here to adapt to new challenges.
Today Amazon and Starbucks opened a pick-up cafe in midtown Manhattan with Amazons' cashierless technology to attract busy consumers who want to buy coffee or snack quickly.
COVID outbreak changed the way customers want to buy and drink their coffee, that's why Starbucks decided to redesign the way they work. The new strategy includes opening more pick-up locations in dense urban markets and installing walk-up windows and double drive-thru lanes in suburban areas.
"The new Starbucks Pickup with Amazon Go is designed to provide our customers with an experience that delivers convenience and connection in an effortless way," said Katie Young, senior vice president of global growth and development at Starbucks. "Our goal with this new store concept is to give our customers the ability to choose which experience is right for them as they go through their day, whether it is utilizing the Starbucks and Amazon apps to purchase food and beverages on the go, or deciding to stay in the lounge for the traditional third-place experience Starbucks is known for."
"Amazon Go and Starbucks share a common vision to provide innovative in-store experiences that are centered on the customer," said Dilip Kumar, vice president of physical retail and technology at Amazon. "Customers have enjoyed the effortless shopping experience enabled by our Just Walk Out technology at Amazon Go where they can simply come in, grab something delicious to eat or drink, and just leave and carry on with their day without having to wait in line to pay.."
Starbucks Pickup stores primarily accept orders that are placed through the Starbucks app prior to the customer arriving at the store. Customers can place and pay for their order by selecting Starbucks on "59th between Park & Lex w/ Amazon Go" as their desired location in the app. Once the customer arrives at the location, they can find the status of their order on a digital screen in the store and then pick up their order directly from a Starbucks barista.