Data-driven approach and success stories
21 April 2021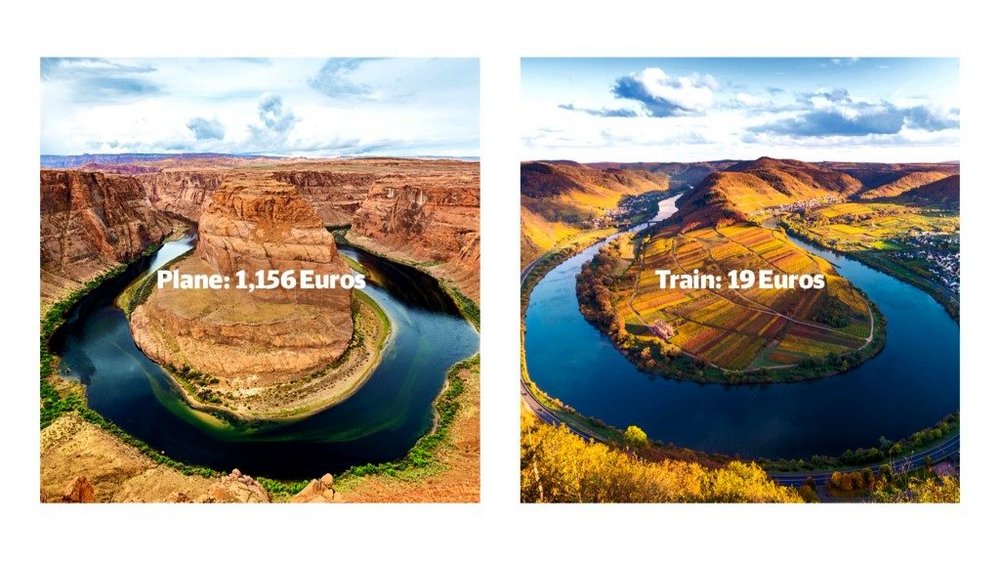 Data-driven approach and success stories.
"You can't manage what you don't measure,"  Peter Drucker.
When your initiatives are backed by data, they become more predictable, leading to better planning and growth results. While a lot of businesses talk about having a data-driven marketing approach, very few talk about how it is done.
Here 4 case studies explain why data-driven marketing campaigns show impressive results. Time to get inspired!
|

  SPOTIFY FORMULA: DATA + DESIGN = EMOTION

Spotify has consistently stepped over the creative boundaries with data-driven marketing campaigns. Their "Thanks 2016 you've been weird" hit and the ingenious cross-media campaign "2018 Goals", where Spotify uses huge amounts of data about its customers to create inspiring stories.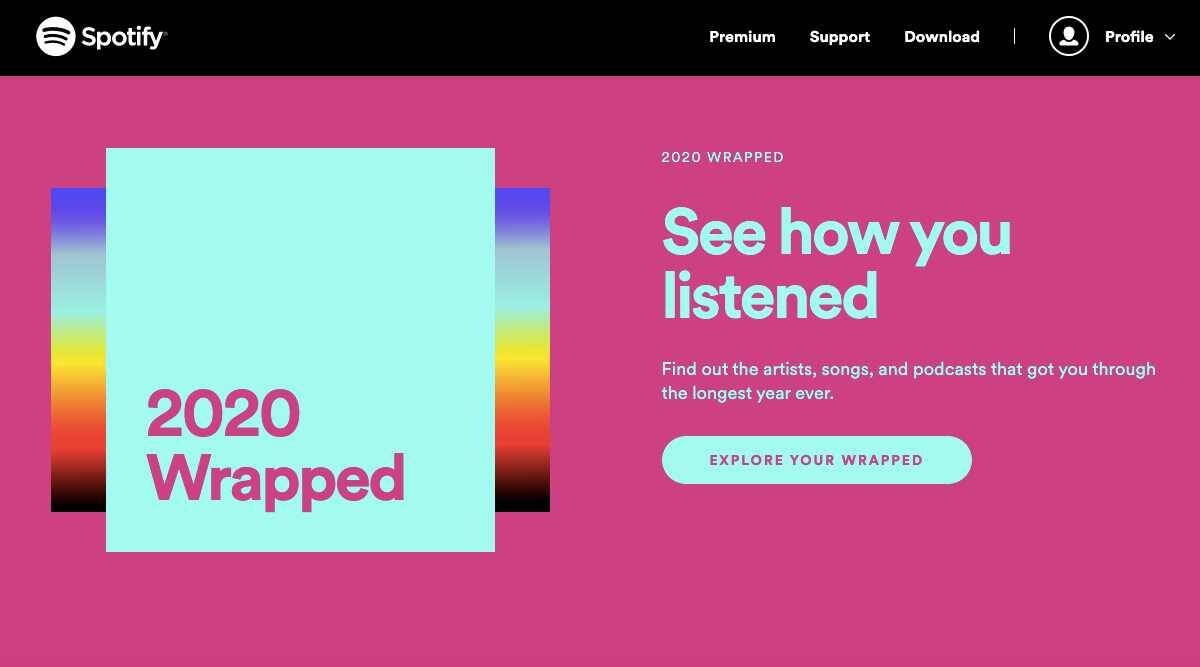 Spotify's annual Wrapped is a brilliant campaign that iterates and improves year-on-year in execution. It also provides best-in-class examples of how marketing teams should harness data, provide value to customers, generate content, encourage product usage and integrate campaigns across media.
This feature helps Spotify users look back at their streaming habits from this roller coaster of a year. The personalized experience allows to check out their most-played songs, artists, genres, and podcasts, and many have unsurprisingly taken to social media to share the details of their listening history.
Last year Spotify made a few changes. For starters, Wrapped was exclusively available on mobile for Spotify users, while a web experience offered a version of Wrapped for non-Spotify users for the first time.
Wrapped 2020 included new features, like in-app quizzes, a "Story of Your 2020" dedicated to users' top song of the year, new Wrapped badges, personalized playlists, customization options for social sharing and other additions.
How Spotify Wrapped works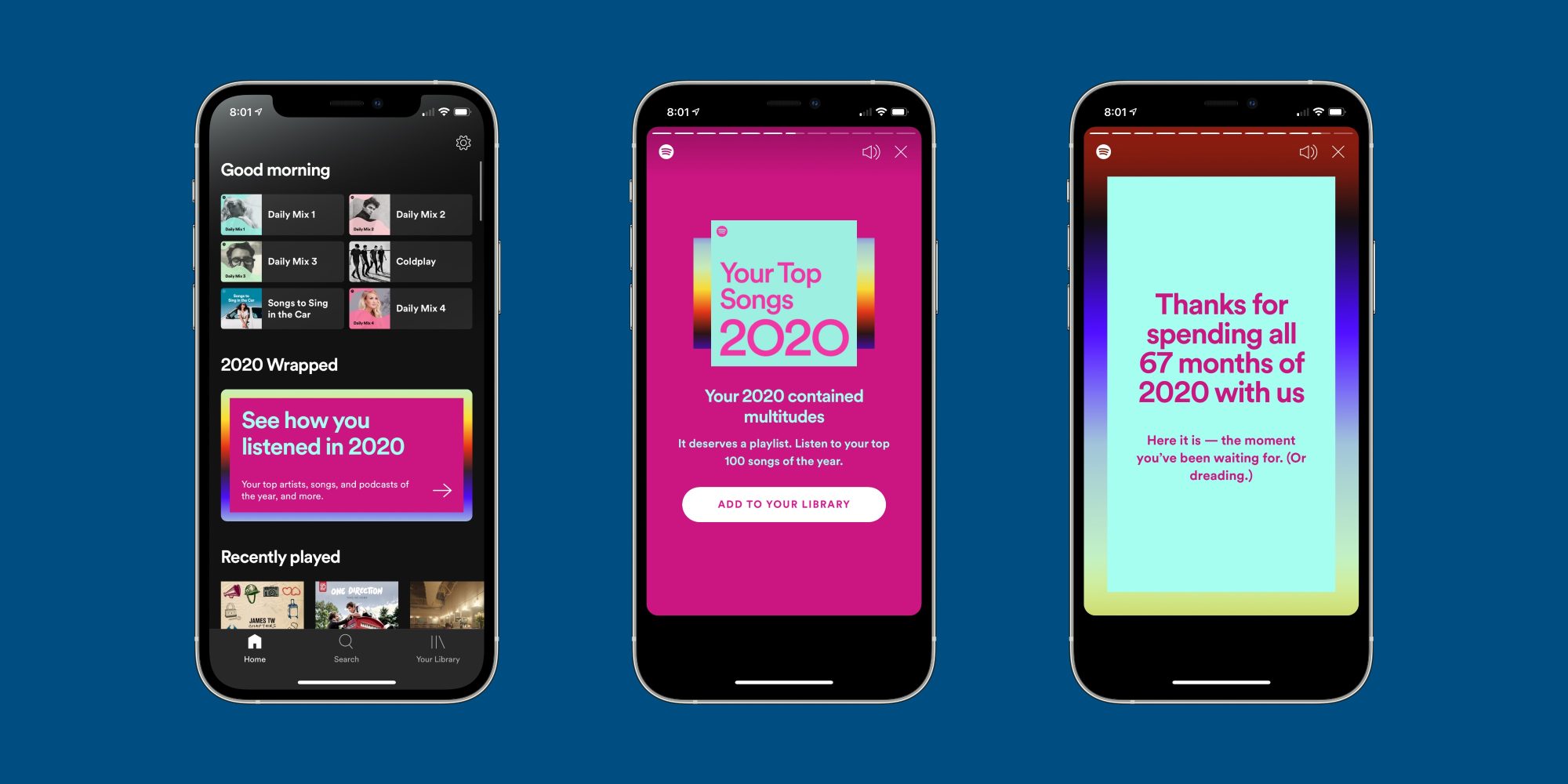 When compiling the Spotify Wrapped reports, Spotify relies on three recommendation models:
Collaborative filtering uses information about other listeners to contribute to the algorithm's understanding of users' listening habits. Users with similar habits have similar taste profiles, which Spotify uses to map out where listening trends fall based on metrics such as how often or for how long a listener plays certain music.
Natural Language Processing (NLP) allows Spotify engineers to turn playlists into text documents to identify and analyze relationships between lyrical patterns. NLP is also useful for navigating music without lyrics as it more regularly cuts across genres and brings users new alternatives to what they're used to.
Audio models are key to Spotify's ability to match listeners with newly released music based on their past listening trends and preferences. Spotify uses audio models and neural networks to "process raw audio to produce a range of characteristics, including key, tempo, and even loudness." It's crucial for emerging artists on their way to being discovered.
Integral to Spotify's data science methods is a cross-disciplinary approach. Spotify turns to data science strategies not only to understand their user's data through understanding their users as such. Spotify is unique in that its user research and data science teams are combined into one product insights team, which aims to employ a broad range of research methods to drive evidence-based decision-making.
Cultural literacy is equally important to the brand's success as customer data, and by focusing equally on both, the brand gains a comprehensive understanding of its market.
|

  HELLOFRESH and DATA-BASED STRATEGY

HelloFresh, one of the world's leading providers of fresh food at home is a fully data-driven company.

From supply and demand management to email marketing optimization, in their own words, HelloFresh has "data culture" at its heart.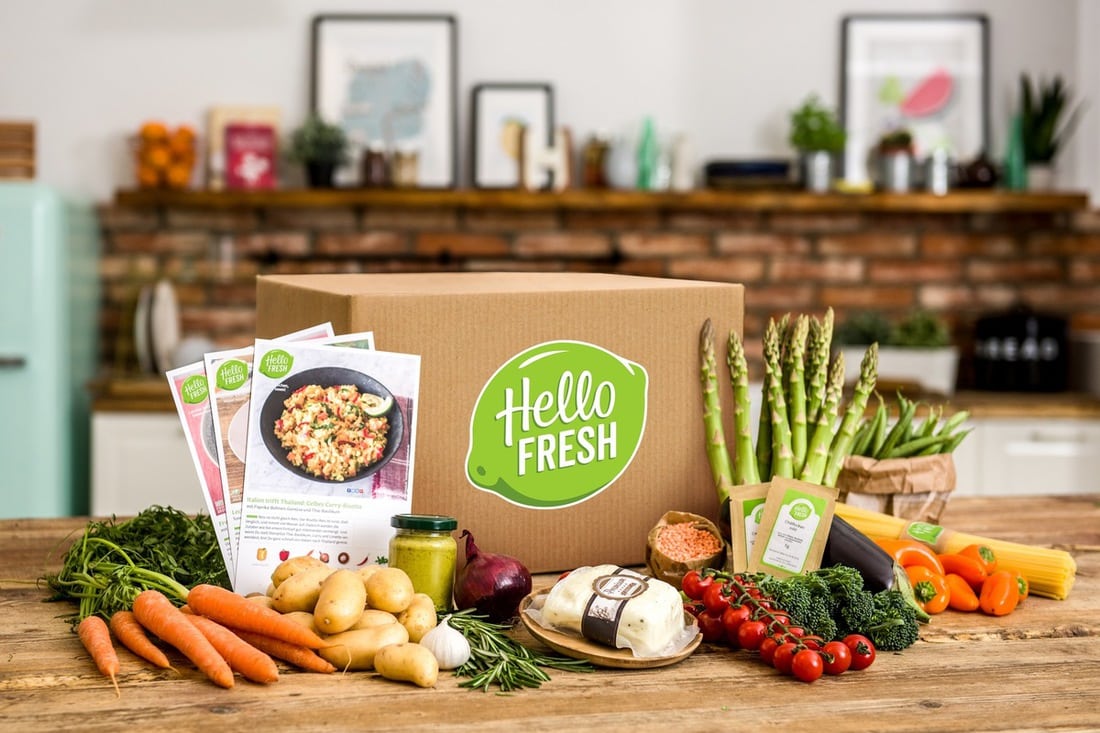 HelloFresh analyzes trends in customer choices from the micro to macro levels in order to make communication with customers as much personalized as possible. If a customer regularly eats fish on Fridays, HelloFresh can address this customer with special seafood deals on Wednesday.
Data scaling can also unveil regional variations in traditional dishes or unusual combinations of ingredients that HelloFresh can use in its marketing efforts.
The company is constantly working to enrich its data through surveys, customer care interactions, as well as web analytics. This is what allows HelloFresh to breed innovative data-driven marketing with a precise focus on customer experience.
|

  GERMAN RAIL AND DATA-DRIVEN TOURISM

German Rail (Deutsche Bahn) ran an extremely effective data-driven campaign encouraging Germans to holiday in their home country. Developed as an entirely digital campaign due to budget restrictions, the campaign's objective was to shift end-of-summer holiday season train tickets that would otherwise go unsold.
This campaign was created in cooperation with Ogilvy Germany, Frankfurt, Getty Images, and Spirable. There was used an algorithm that identified German locations that resembled iconic international destinations that people were searching for online when booking summer travel plans.
The brand then created images juxtaposing the thousands of euros it would cost to fly to places, such as Paris or the Maldives, with the price of a train journey to visit the lookalike location in Germany. These images were then shown to people who had expressed interest in visiting the international destinations online.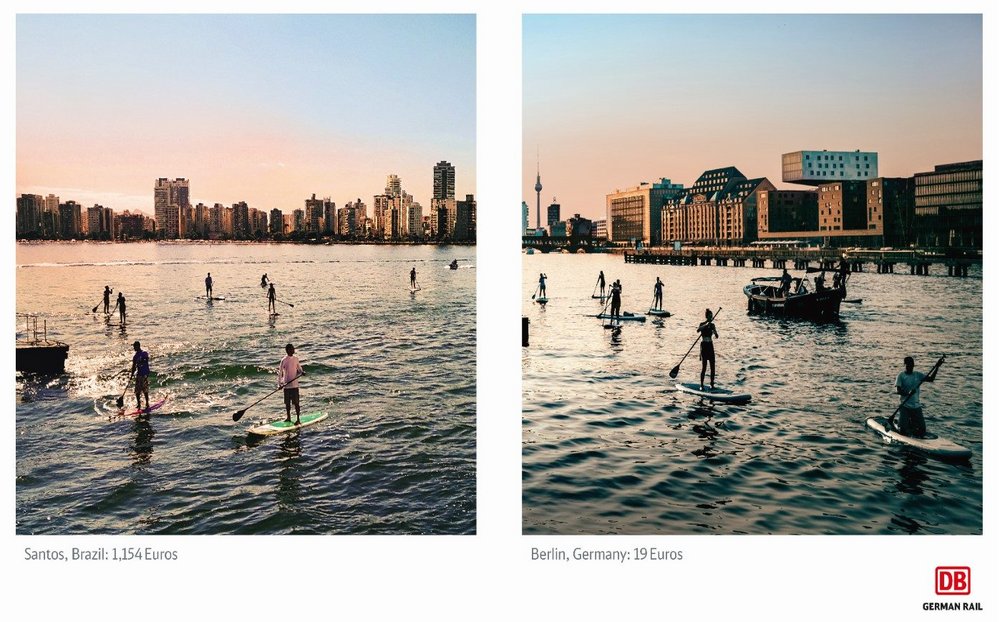 The campaign generated nearly 10,000 unique personalized images that resulted in the sale of two million rail tickets, a 24% boost in revenue as well as the best ROI of any summer campaign in the brand's history.
Ogilvy Germany's chief creative officer, Bjoern Bremer about the role of creative programmatic advertising in this campaign:
"We wanted to collide the two worlds of creativity and programmatic. You need creativity and you need tech. A lot of times, I feel advanced programmatic marketing is like an automatic hotel door. It opens when you're in front of it, but it can't tell you a "good day" or help you with your luggage or be nice or anything. Just because I see the right product at the right time doesn't mean I want it. It is the creativity that makes it convincing."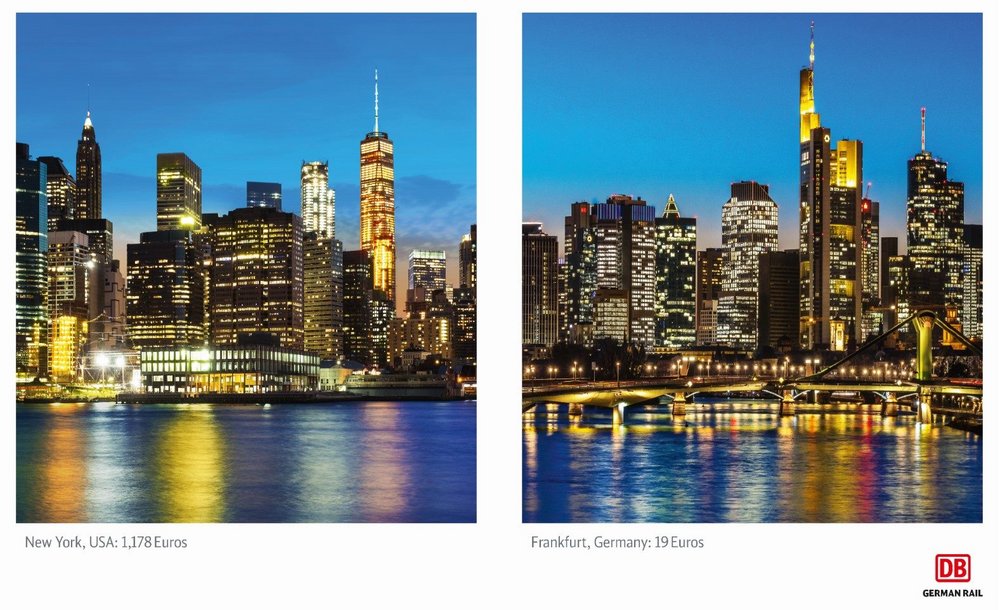 As an agency and client team, this shows what can be achieved when you get it right. Bjorn Bremer also added:
"We also completely underestimated how powerful this campaign was going to be – we are really humbled by that. Sheryl Sandberg spoke about data-driven creativity at Cannes and talked about this campaign as 'the future of advertising'. We were like "Oh, did we really just do that? Wow!"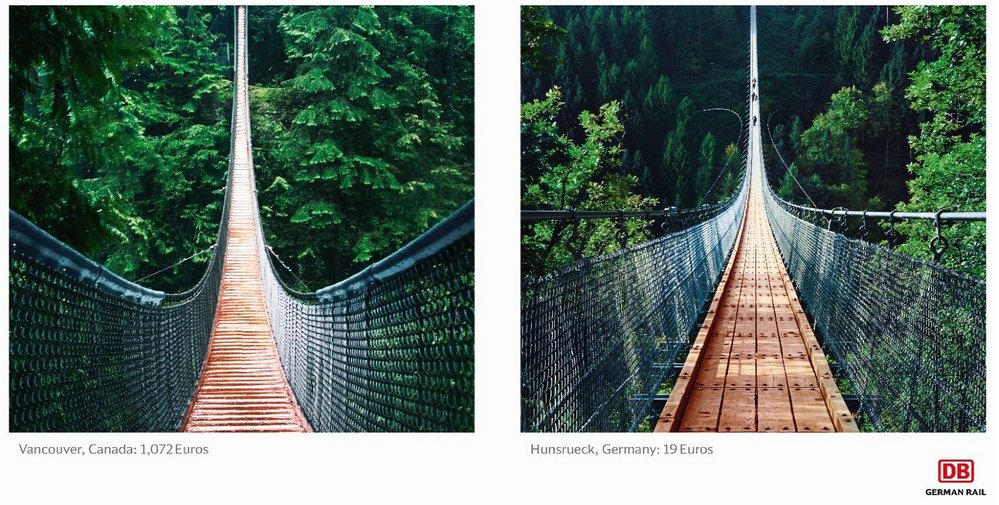 |

  E.ON: DATA-DRIVEN APPROACH TO AFFORDABLE WARMTH

E.ON, along with all the major energy companies in the UK are constantly striving to hit government targets under the Affordable Warmth scheme. Through this scheme, eligible households receive heavily discounted boilers and insulation, creating warmer, more energy-efficient homes.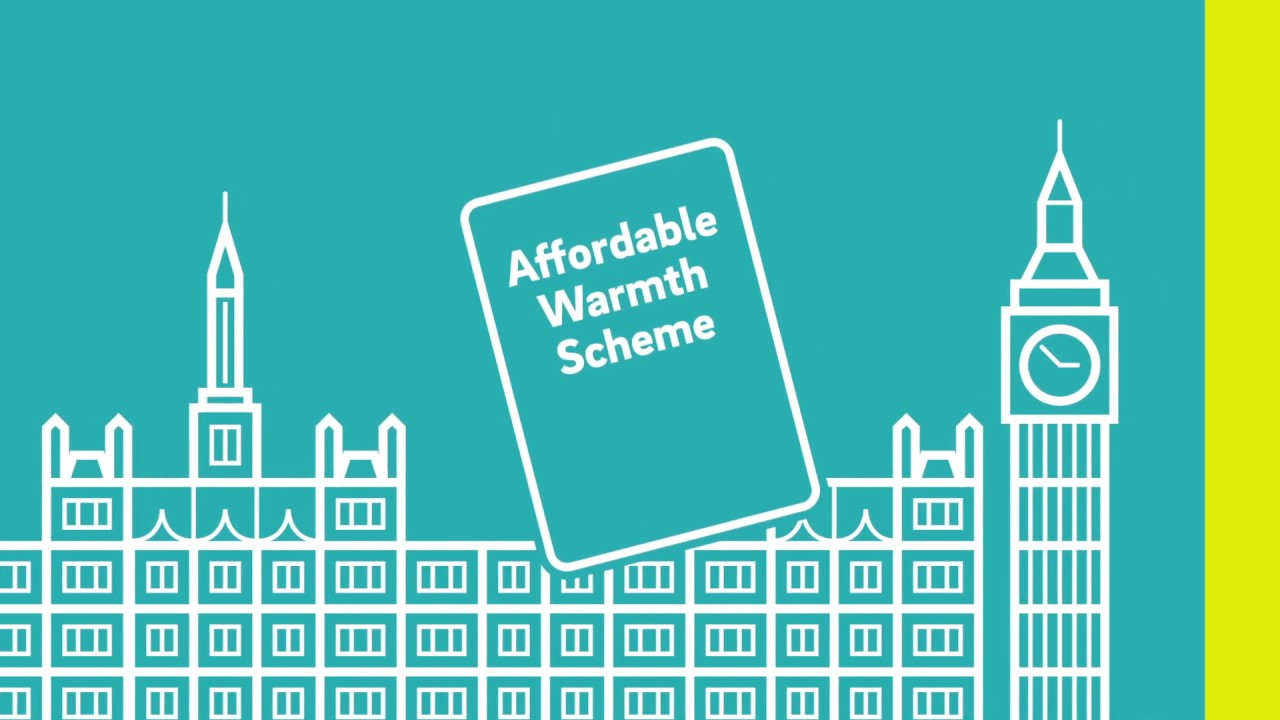 The selection criteria are relatively complex, including household income, number of children, homeownership, and receipt of income support. E.ON also ideally try to target only those households that need energy products, such as a new boiler, as well as wall insulation or loft insulation.
There is also another component of how best to address such households; whether to reach them through social media advertising, by e-mail or post. Which type of these communication channels will lead to conversions?
To meet the challenges of E.ON, Indicia Worldwide has created a series of three models. The first used key demographic variables based on their own data solution, which predict a person's likelihood of being eligible for Affordable Warmth.
The second combined our data with Energy Performance Certificate data to model a household's likelihood of needing energy products. The final piece of the puzzle was to create a UK-wide attitudinal-based segmentation, which indicated how we should talk to different segments of people, and on which channel.
The campaign achieved strong levels of lead generation through leveraging data to target people who they wouldn't otherwise have known to target, on the right channel, and with content tailored to a range of different personas