9 trends in mobile marketing to be followed in 2021
13 April 2021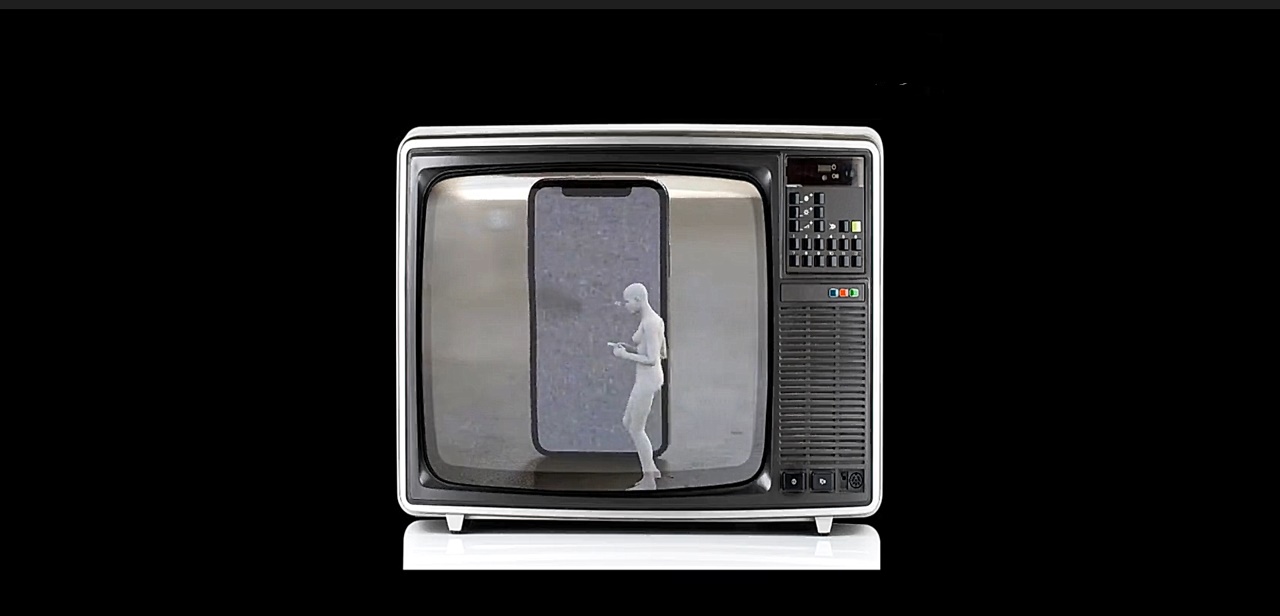 Mobile marketing is one of the few industries that emerged quite fast. Consumer behavior and mobile technologies are changing ever faster and business needs to get a leg up on the competitors to stay tuned with mobile users. Here we share our forecast for the hottest trends in mobile marketing in 2021.
|

1.CHAT BOOTS
The use of chatbots is a growing trend. Chatbots answer customer's questions imitating human communication through a combination of pre-programmed scripts and artificial intelligence (AI).
Chatbots can make (and cancel) reservations, conduct surveys, place orders, answer questions – and the list of tasks they are able to perform continues to grow. Chatbots also help you to learn more about your customers while interacting with them, creating future marketing opportunities, and increasing engagement.
The ability to provide services around the clock and without days off improves customer experience while minimizing the need for customer support personnel and saving you money and time. As chatbots "grow up," they can answer common questions by collecting data based on previous interactions. This ever-expanding knowledge base gives customers the most relevant information and reduces programming expenses.
|

2. USER-GENERATED CONTENT
User-generated content (UGC) is an important part of the content marketing strategy. UGC refers to the content that is created by the users of a brand – text, images, audio and video – that users create and share. As opposed to influencer marketing, where marketers search for opinion leaders on social media and pay them to create and distribute the necessary content, user-generated content is bringing about a higher degree of trust because it is original, based on real-life unpaid experience and true opinion.
However, keep in mind the reverse of the medal of the user-generated content can be different. If the content is positive, it can go viral and drive both sales and trust in your brand and products. Whereas the negative content can destroy the trust in your brand, the loyalty of your customers in a matter of minutes.
Where can you see the User-generated content:
Blogs
Customer reviews on Yelp, Reddit, and other platforms
Social media posts or comments on Instagram, YouTube, TikTok, Facebook, and Pinterest, etc.
|

3. SOCIAL COMMERCE AND SHOPPABLE ADS
In the recent past users used to discover products and brands while surfing social media then moving to the brand's website to make a purchase. But switching between platforms can disrupt customer experience that brands are making efforts to create, which will affect customer frustration and lower conversion rates.
The eye buys! Social commerce and "shoppable ads" (a shoppable ad is an image illustrating products with tags or markups and checkout capabilities; most often, these product tags embedded in the image allow consumers to hover over an item to see its price and add it to their cart.) integrate sales into social media, providing a seamless process of shopping and brand experience.
Social commerce is popular on social media such as Instagram, Facebook, and Twitter, to promote and sell products and services. Shoppable ads allow your brand to tag products within an image posted on social media or Google, so the customer can hover over the ad for more information.
|

4. GROWTH OF MOBILE COMMERCE
It is no wonder that mobile commerce or m-commerce has skyrocketed. The widespread use of mobile phones and tablets has laid the ground for m-commerce to get a bigger piece of the Internet marketing pie. Mobile sales are expected to grow by 22.3% to a stunning 3.56 trillion dollars in 2021.
As consumers feel more and more comfortable with online shopping, optimizing your website for mobile devices is crucial. COVID-19 pushed shoppers away from shopping malls and toward online market places. To take advantage of this mobile trend, make sure to remove all barriers to your customers' online shopping.
|

5. LOCATION-TARGETED MOBILE ADS
Location-targeted mobile ads as a trend are developing independently as a way to provide location-based ads to the users on the go. The numbers confirm that 9 in 10 marketers report getting higher sales and engagement rates after using location-based targeting.
Each year marketers from all industries are increasing ad spend on location targeting. The data illustrates this trend very well – according to Emarketer, in 2019 US mobile location-targeted ad spend equaled $26.5 billion and by 2022 it is likely to surpass $38 billion.
Location-targeted ads are an extremely effective way to break through marketing buzz by delivering offers that meet customers' needs at just the right time.
With GPS and Bluetooth, you can determine the perfect time and place for advertising to be served, increasing the likelihood of engaging customers.
The world of advertising is constantly changing, as the channels and formats are getting more and more diverse. What was at first simple static banner ads has now become a powerful ecosystem with lots of options that work wonders for many businesses.
Within this ecosystem, location-based mobile advertising is a powerful tool for any business goal, be it building awareness and trust with customers or increasing conversions and revenue. Not only does it help to deliver personalized messages to your potential customers, but it also helps your brand to compete and create effective location-based marketing campaigns.
Deliver your messages at the right place on time.
|

6. RAPID ADOPTION OF 5G
The goal of 5G technology is to reduce latency to four milliseconds—down from 4G's 30 to 60 milliseconds. Just to give you some perspective on how fast that is: the reaction time between the human eye and the brain's response is around 10 milliseconds. At these speeds, 5G will effectively enable real-time communication between people and connected devices.
Keep in mind, 5G isn't just for mobile devices like smartphones. A range of technology will be integrated by 5G, like the Internet of Things (IoT), wearables, retail experience spaces, smart cities infrastructure, drones, wireless factories, and more. For the next ten years, 5G will connect all of these disconnected technologies, giving them a mode for communicating.
To understand exactly how much of a difference 5G will make, let's take a brief look at the history of wireless connectivity. (The "G" in 5G stands for "generation," which is a naming convention started with the launch of 3G in 1998.) Every time we moved to a new generation of telecom capabilities, the jump has been transformative, both for marketers and for popular culture in general. For reference: mobile phones were introduced in the early 1980s (1G); texting was introduced in the early 1990s (2G). Then, 3G introduced mobile internet browsing. When 4G launched in 2008, it became possible to efficiently run apps like Uber, WhatsApp, Instagram, and Facebook.
As consumers upgrade their devices to take advantage of 5G technology, marketers need to be prepared to make the most of it.
5G offers increased bandwidth to provide a high-definition VR experience and 4k video streaming, as well as a high-speed data download.
How can brands prepare for 5G? Better martech, better customer data.
|

7. AUGMENTED REALITY
Not so long ago, virtual reality (VR) was expected to become the next innovation in video games. Augmented reality (AR) has adopted the concept of VR for a new generation of Internet marketers.
5G technology can mean a wider adoption of augmented reality for in-store or online users. AR allows shoppers to "try before they buy" by simulating their use of the product at home or in other environments.
Examples of how brands use augmented reality in marketing:
The Ikea Place app allows people to take pictures of any furniture they like. The app then finds similar or matching IKEA products to purchase.
Sherwin Williams' ColorSnap Visualizer app offers customers to try on more than 1,500 paint color options for their homes to help them make a decision.
Modiface creates AR technologies for beauty brands, including makeup and skincare applications.
The Living Labels app by the 19 Crimes wine brand "animates" the labels on the bottles, so they can move and talk.
|

8. MOBILE AUDIO MARKETING
People consume with their eyes, but what about audio? The use of audio for marketing has come with the explosion of podcasting and music playlist applications.
Today 50% of all US homes are podcast fans, listening to more than 34 million episodes of 1.5 million podcasts. Podcasts can be enjoyed on mobile devices anytime, anywhere, and they are a favorite entertainment and educational environment for those who are on the go. Smart marketers use podcasting as a source of content creation and as part of a broader engagement strategy.
Examples of branded podcasts:
"The Message" by GE (General Electric): Listeners enjoy exciting stories while learning about the brand's existing technologies.
"Rise & Grind" by ZipRecruiter: Listeners learn how different entrepreneurs succeed. "No one wants to listen to a 10-episode podcast about how great ZipRecruiter is at finding a job or helping hire the right applicant," says Lex Friedman, CRO of Midroll. "But if we can create a show with someone like entrepreneur and author Seth Godin about what it means to be successful and being the most productive person around, that's going to appeal to exactly the kind of people that ZipRecruiter wants to reach."
eBay's "Open for Business": Start-up entrepreneurs learn about growing a business from the idea to fulfillment. In this way, eBay broadcasts its branding messages, embedding them in its own startup success story.
Podcasts are becoming big business not only for creators but for advertisers. Podcast advertising is on track to hit more than $220 million in 2017, up 85% from 2016. And now that Apple Podcasts is delivering analytics on listeners, advertisers can rest assured that listeners are paying attention. NPR says it's found that 75% of listeners took action on a sponsored message.
Midroll, the podcast content company owned by radio and TV operator The E.W. Scripps Co., has collected their own survey data and found that podcast listeners make it through about 90% of a given episode, and relatively few are skipping through ads. To make sure that listeners are truly engaged, though, more companies are turning to branded podcasts, full series produced to amplify a brand's story and find an audience of like-minded folks delivered free to consumers.
|

  9. VOICE SEARCH
Speaking of audio, have you ever thought about optimizing for voice search? 41% of adults (and 55% of teens) use voice search daily (Google). 20% of all Google mobile queries are voice searches (Google). Voice search has grown 35x since 2008 (KPCB).
Mobile users prefer voice search to take advantage of virtual assistants such as Google and Siri. Why is voice search growing so quickly? There are 3 main drivers behind this trend.
Searching with your voice is 3.7x faster than typing (Bing). Faster searches=faster answers. So it's no surprise that more people are using their voice instead of a keyboard.
Voice is perfect for mobile searches. In fact, nearly 60% of mobile searchers use voice search at least "some of the time" (Stone Temple).
Voice search is more convenient. That's probably why more than half of respondents in one survey stated they use voice search so they "don't have to type" (Stone Temple). Typing "how tall is the tallest building in the world" on an iPhone is a huge pain. But saying the same phrase out loud is an absolute breeze.
Long-tail keywords or long keywords are more effective with voice search. When people search by voice, the voice question is longer than the text one by 3/4. Therefore, the longer the key phrase, the more likely it is to be relevant to the voice request.
So this year, you should continue to make sure that your SEO strategy accounts for these differences if you include voice search in your marketing plan.