5 reasons why you need PIM
12 August 2020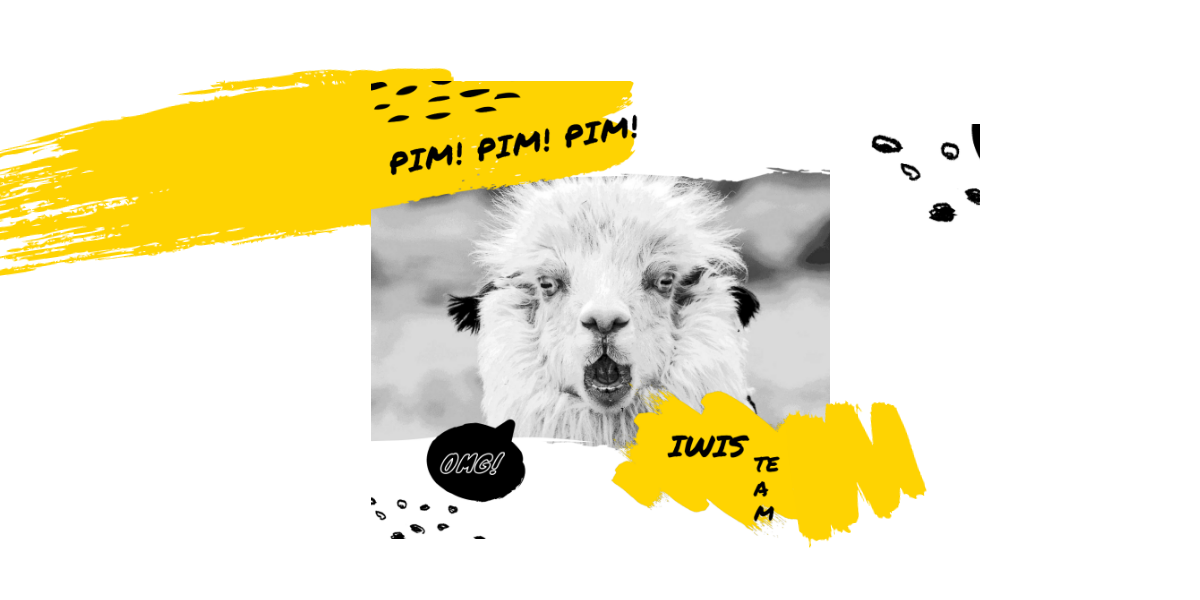 |

BETTER CUSTOMER EXPERIENCE? – BETTER CUSTOMER EXPERIENCE!
Consumer expectations are rising, and they are now higher than ever. Either large online and offline sellers or local merchants understand that one of the most effective ways to become the most appreciated and the best-selling company is to think outside the box to deliver a great customer experience, better than competitors do.
Customers are looking for consistent and true stories from brands. They are willing to get as much personalized shopping experience as possible. They expect their every step, starting with searching the product and ending with its delivery, to be smooth and trouble-free.
Providing customer experience in e-commerce has already become a big business and brought to birth a separate industry – customer experience management. This means to offer relevant information about the product and the brand behind it, at the right time, in the right place and in that very way the customers' expecting.
In fact, you need to appear wherever your customer is. Irrespective of whether it's checking mobile apps, searching for information on desktop, surfing social media, or visiting marketplaces, if your customers are there, they are expecting to see you there as well.
When it comes to customer experience, we should keep in mind the consistency is the queen. As far as you try to be present everywhere to pump up sales, your communications must be consistent and pretty the same, every time and everywhere. This is quite a challenge for small and medium-sized businesses to effectively manage a large amount of information.
It is not surprising that half of the new businesses can hardly live up to five years, much fewer e-commerce projects, where up to eighty percent fail to take off.
So how to drive through? What helps one business gain the upper hand over another? The answer lies in the variety of acquisition channels and current technologies that make it possible to either improve productivity or efficiency, reduce costs, or push up sales.
Product information management or PIM solutions are of great interest because they can do both – boost productivity and sales. What is more important, they award the very opportunity to improve customer experience.
|

PIM, PIM, PIM – HAVE YOU HEARD THIS ABBREVIATION?
PIM (Product Information Management) is a software solution that allows outstepping the basics of product information management to automatically and consistently handle all the data, content, and material that is needed for hundreds (or thousands) of items in a single system.
PIM system works as a multi-channel tool that helps you get a chokehold on the entire process, saving time on routines such as creating catalogs, refreshing product content, localizing product information into different languages, etc.
PIM systems enable information to get placed in time and up to date on e-commerce platforms, marketplaces, mobile applications, online and printed catalogs. In other words, you can gather all your product information in one single place, enrich it, and publish it across different channels. And to crown it all you create and deliver compelling product experiences in a faster and easier way.
In view of the aforesaid, PIM is not a cut-and-dried solution for everyone, because each company has different business needs, specific inventory, and product management team. Thus, each company's technical and marketing background is also individual.
Whatever solution you choose any PIM system has the following function set: efficient data management framework, integration with the company's other systems, scalability with minimum effort.
Companies that already use PIM save up to 400 percent of their time to launch products on the market. Besides, they are able to boost sales to 50 percent, whereas their return rate drops to 23 percent.
There is a full range of PIM systems on the market for small, medium and large businesses, and the best ones will be overviewed in the second part.
|

5 REASONS WHY YOU NEED PIM
In fact, there are far beyond that of five reasons to start using PIM. However, the major movers are listed below.
1. Improving customer experience
According to the Walker study, by the end of 2020, 86 percent of consumers will be willing to pay more for the possibility to get a better customer experience. This will be crucial, not the price or the product itself.
And the best practice to deliver EXTRAordinary user experience is to give your customers exactly what they want: in a timely manner relevant, clear, and accurate information (without errors) about your product or service.
Thanks to PIM, all the necessary information about the product is constantly available for customers. As a result, the percentage of product returns and complaints, as well as the number of abandoned shopping carts are getting down.
New products ride out to become available to buyers much faster. Besides, PIM is monitoring on a real-time basis the data about product inventory and product status in catalogs. Thus, customers can see if the selected items are currently available. Moreover, customers are able to do their own choice to make a purchase, avoiding pushy sellers, and enjoying better experience.
2. Effective product data management
It's not a simple matter for small teams to manage e-commerce platforms with high sales and bulk of marketing activities, that require handling large amounts of product data.
Both large e-commerce sites and multiple online stores and marketplaces deal with large volumes of data grabbed from different sources, processed by different systems, and stored in different places. PIM is a powerful tool to effectively collect, organize, correct, and check information is relevant and available on all resources.
3. Time optimization
'
Time is money.' PIM is coming into common use. This tool is changing the way of working of product teams: it helps easily organize, analyze, connect, and distribute information about your product centrally, from one single place.
Thanks to PIM you are focused on more important work, saving time on routine tasks. You escape manual data entry, as well as managing the inventory.
In addition, PIM improves the process of data cleaning and arranging information. Thus, the product team has time for more creative tasks, which is beneficial to a teamwork environment.
4. Cost optimization
Introducing an efficient PIM system reduces operating costs, particularly delivery costs. Keeping information accurate and well-organized you avoid costs associated with incorrect product data. You can replace or remove products that are not available before customers start complaining.
Besides, suppliers use PIM data to make audits and improve delivery methods. Therefore, this improves communication, customer service, and strengthens competitive advantages.
5. Simple integration
There is good news, PIM solutions are easier to integrate than enterprise management systems. For example, ERP requires more customization than PIM. The point is that PIM is flexible enough to get configured in a way to manage all data processing. As a follow-on, this reduces expenses for new products' management and marketing.
|

WHEN YOU NEED PIM?
If you have a lot of SKUs, thousands of products with complex attributes, a number of unique data types, and you need numerous staff to handle this data.
If you hurry up to launch new products on the market.
If you sell products worldwide and want to localize product information for specific countries or markets.
If your analytics' lacking structured data.
If you want to refine customer experience, scale down complaints, and reduce product returns and exchanges.
If you want to communicate better and more relevant product information and get it accurate and consistent in all communication channels.
If you want to promote brand awareness and convey a single story across all channels and activities.
If you want to orchestrate different sales channels and define which products to present on each channel.
If you want a 'powerhouse' for your product information.
OVERVIEW OF PIM SOFTWARE SOLUTIONS – TO BE CONTINUED, PART 2